Introduction
In this tutorial we will learn how to use AKAZE [5] local features to detect and match keypoints on two images. We will find keypoints on a pair of images with given homography matrix, match them and count the
number of inliers (i. e. matches that fit in the given homography).
You can find expanded version of this example here: https://github.com/pablofdezalc/test_kaze_akaze_opencv
Data
We are going to use images 1 and 3 from Graffity sequence of Oxford dataset.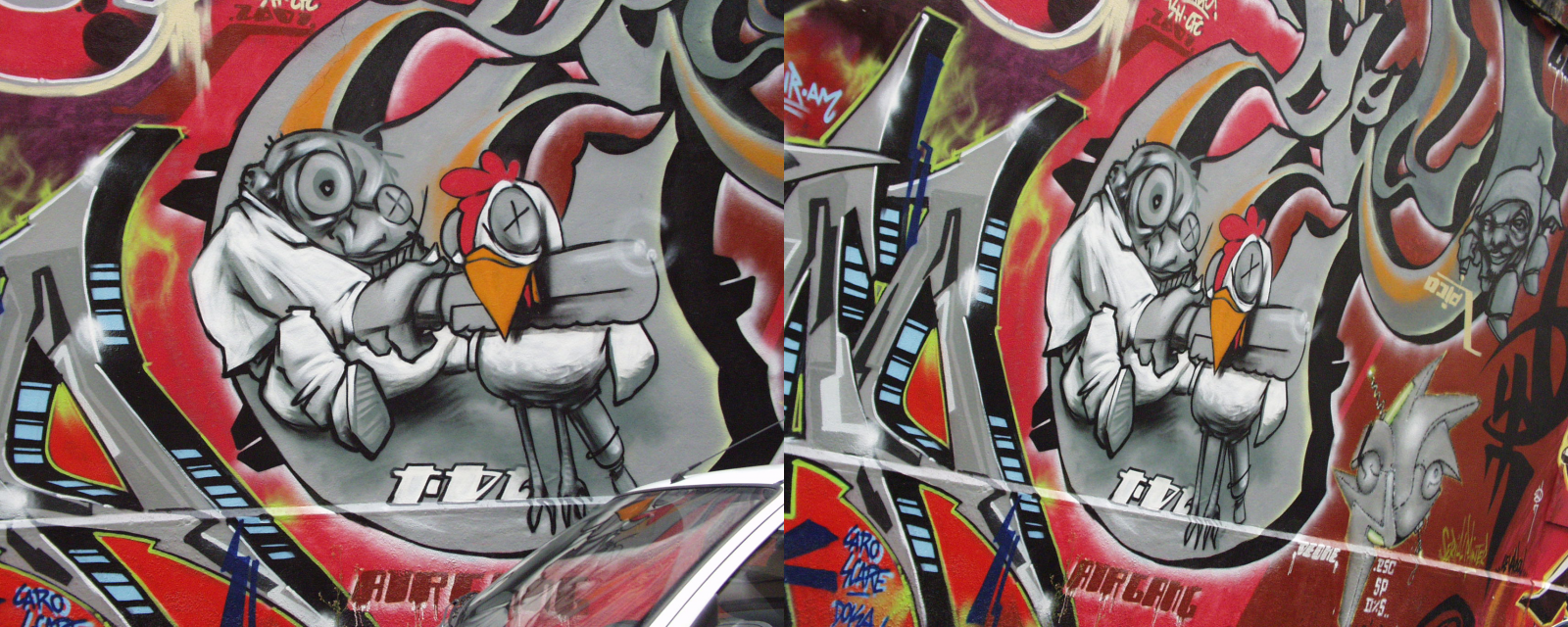 Homography is given by a 3 by 3 matrix:
7.6285898e-01 -2.9922929e-01 2.2567123e+02
3.3443473e-01 1.0143901e+00 -7.6999973e+01
3.4663091e-04 -1.4364524e-05 1.0000000e+00
You can find the images (graf1.png, graf3.png) and homography (H1to3p.xml) in opencv/samples/cpp.
Source Code
Explanation
Results
Found matches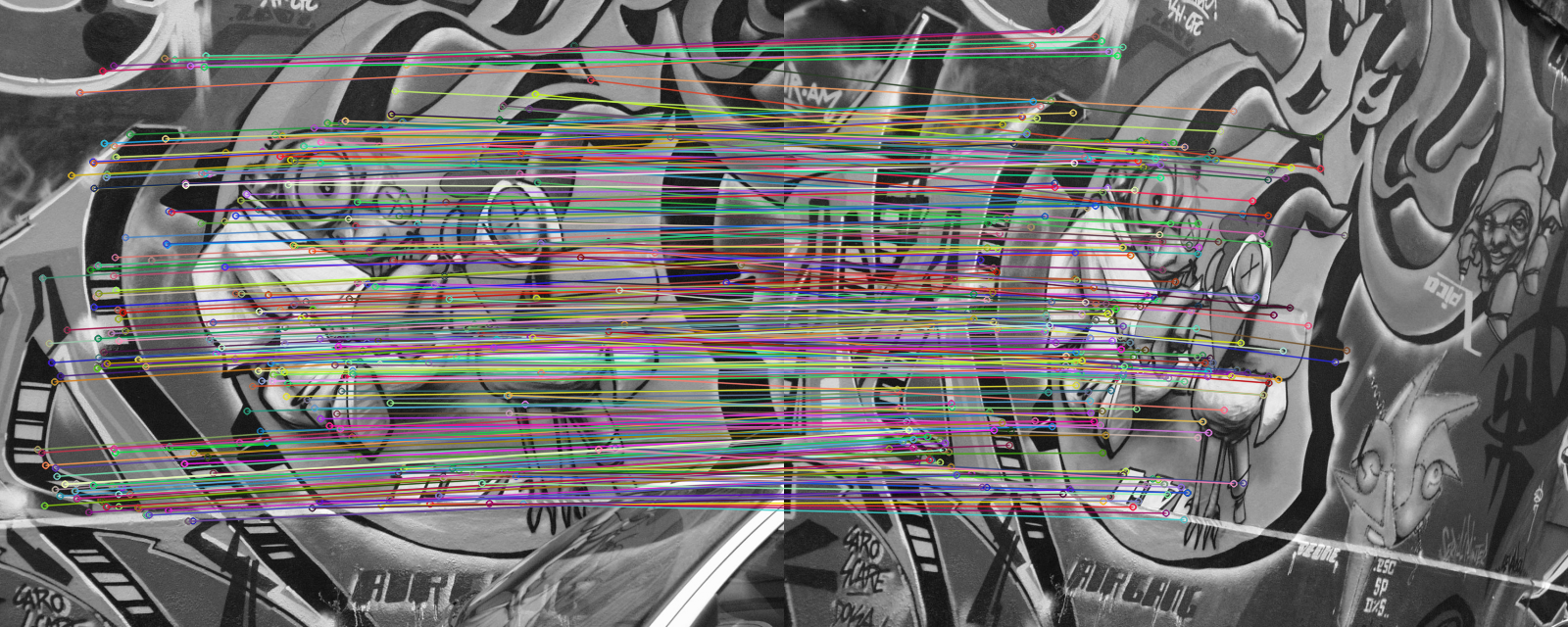 A-KAZE Matching Results
Keypoints 1: 2943
Keypoints 2: 3511
Matches: 447
Inliers: 308
Inlier Ratio: 0.689038}